Nesscap Corporation is from Surat, Gujarat with one of the goal to give our customer High Level Quality Product & Service. Nesscap Values its customers and is committed to provide them with A Wide Range of Choice in Battery.
Welcome to Nesscap, your trusted partner in the world of batteries. With a steadfast commitment to excellence, innovation, and sustainability, we have established ourselves as a leading player in the global battery industry. Our journey is a testament to our unwavering dedication to delivering high-quality batteries to power a diverse range of applications, including e-bikes, automotive vehicles, tubular batteries, bikes, and UPS systems.
At Nesscap, our story is one rooted in passion and perseverance. We embarked on this journey with a vision to provide reliable and sustainable energy solutions for an evolving world. Over the years, we have evolved and grown, but our core values remain unchanged. We are proud to have become a trusted name in the battery manufacturing sector.
Our Commitment to Quality
Quality is at the heart of everything we do. Our team of expert engineers and technicians work tirelessly to design and manufacture batteries that meet the highest industry standards. We understand the critical role batteries play in various applications, and we take pride in delivering products that consistently perform at their best.
Product Range
At Nesscap, we offer a diverse range of batteries to cater to the unique needs of our customers:
E-Bike Batteries: Our e-bike batteries are designed to provide long-lasting power and reliability for electric bicycles. Whether you're a daily commuter or an adventure enthusiast, our batteries ensure you never run out of energy.

Automotive Batteries: Our automotive batteries are trusted by vehicle manufacturers and drivers worldwide. They are engineered to deliver exceptional performance and reliability, ensuring your vehicle stays on the road.

Tubular Batteries: Our tubular batteries are ideal for a variety of applications, from solar power storage to backup systems. They are designed to withstand demanding conditions and provide uninterrupted power.

Bike Batteries: For traditional bicycles, our bike batteries offer a convenient and eco-friendly way to boost your cycling experience. Stay ahead of the pack with our reliable bike batteries.

UPS Batteries: Uninterrupted power supply is crucial in today's connected world. Our UPS batteries guarantee reliable backup power when you need it most, protecting your critical equipment and data.
Work of developing high quality products meeting the futuristic requirements

Acceding the value transfer from the margins to the end consumer with multiple welfare schemes in education, family welfare etc.

Grow business with a long term sustainability plan, benefiting company as well as our country.
To Be Among The Top Battery Distribution in All India
To continue Providing World Class Products And Make The Lives of Our Consumer More Comfortable and Efficient
To Create a World Class Product with Best Value for Money
Sustainability and Innovation
We are deeply committed to sustainability and reducing our environmental footprint. Our research and development teams are constantly exploring eco-friendly materials and manufacturing processes to make our batteries greener and more efficient. We believe in a sustainable future and are dedicated to playing our part.
Global Reach
With a global presence and a network of partners, Nesscap serves customers around the world. Our international reach ensures that our high-quality batteries are accessible to businesses and individuals everywhere.
Customer-Centric Approach
Our customers are at the heart of our business. We strive to provide exceptional service, prompt support, and flexible solutions to meet your unique requirements. Your satisfaction is our top priority.
Join us in our mission to power a brighter, more sustainable future. Whether you need batteries for your e-bike, automotive, tubular, bike, or UPS system, Nesscap is here to provide the energy solutions you can rely on.
Thank you for choosing Nesscap as your trusted battery partner. Together, we power possibilities.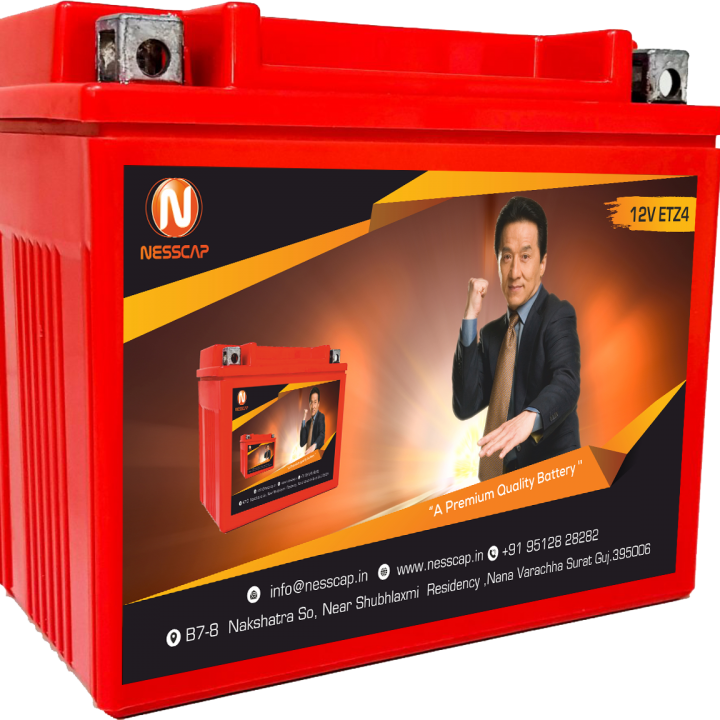 A Premium Quality Battery Using Latest Technology